Obituary of, Opal Nell (Stone) Johnson, wife of Wesley Thomas Johnson, her first husband, and mother of Earl Johnson.
Her second marriage was to Aaron Cilvester 'Cil' Watkins. He died about three months after she did.
Opal Nell Watkins
Cooper -- Opal Nell Watkins 89, of Dallas passed away Thursday, January 23, 2003.
Funeral services are set for 4 p.m. Sunday, January 26, at the Delta Funeral Home Chapel with Gary Regan officiating. Interment will follow in the Lake Creek Cemetery.
Family will receive friends from 3 to 4 p.m. Sunday, January 26, at the funeral home.
She was preceded in death by her first husband, Wesley Thomas Johnson and a son, Jerry Thomas Johnson.
Survivors include; husband, A.C. Watkins, of Dallas, Texas, sons, Earl Johnson of Powderly, Texas, Kenneth Johnson of Grand Prairie, Texas, Dale Johnson of Mesquite, Texas; daughters, Kerry Jenkins of Pattonville, Texas, and Gale Pritchell of Chattanooga, Tennessee; 17 grandchildren and 21 great grandchildren.
Mama and Cil never had any children of their own; however, they raised Jerry, Kenneth, Dale and Gale until they were grown. They also raised 3 of Ruth's (Cil's sister) children: Renee, Toni and Lori. They loved them and though of them as their own, and in many ways, considered them their own.
Aaron Cilvester Watkins
Cooper -- Aaron Cilvester Watkins, 72, passed away Wednesday, April 2, 2003, at his home in Dallas, Texas.
Funeral services will be held at 1 p.m. Sunday, April 5, at Delta Funeral Home Chapel with Rev. Gary Regan officiating. Burial will be in Lake Creek Cemetery, in Delta County.
The family will receive friends from noon to 1 p.m. Sunday, April 5, at the funeral home.
Survivors include brothers, Reford Watkins of Broken Bow, Oklahoma, Bill Watkins of Enumclaw, Washington; four sisrers, Geraldine Hannabas of Dallas, Ruth Shimek of Dallas, Myrl York of Balch Springs, and Gladys Eubanks of Wolf City.
Cary Price (son of Vivian Price, my cousin)
Cary J. Price, 67, a longtime resident of Williams, died May 17, 2011, in Prescott. A member of one of the first families of Arizona, he was born Sept. 14, 1943, in Phoenix to Fred and Vivian Price.
As a boy, he grew up with his younger brother, John, in Phoenix, where he was active in scouting, eventually achieving Eagle Scout. He attended Brophy College Preparatory and went on to Arizona State College (now Northern Arizona University) to graduate in 1967 with a Bachelor of Science in forestry.
He began his career with the U.S. Forest Service in 1962, working summers, and retired in 1997 after working on National Forests in California and northern Arizona. His works included timber management, lands and recreation management, and fighting wildfires. While residing in Williams, he served as a volunteer fireman and later became fire chief. He served one partial and two full terms as a councilman for the city of Williams, with the last term ending in 2004.
Mr. Price is survived by his wife of 43 years, Linda, also of Williams; mother Vivian of Phoenix; brother John (Darleen) of Phoenix; son James (Laura) of Lawton, Okla.; daughter Susan of New York; two grandchildren; sister-in-law Beverly Higley of Prescott; and two nieces.
A memorial service will be Friday at 11 a.m., at the Elephant Rocks Golf Course in Williams.
Wanda Alice Brumit


(July 2, 1925 - September 13, 2009)


Wanda Alice Nelson Brumit was born in Dallas, Texas, on July 2, 1925, the daughter of Carl L. Nelson, Sr. and Wanda Mae (Hamilton) Nelson. She passed from death to life on Sunday, September 13 at her home in Denison, Texas after a long struggle with Parkinson's disease.

Throughout her life, Wanda was a loyal, loving wife to her husband of sixty-six years, Rev. Houston Brumit, and her life –long avocation and joy was being a nurturing, loving and devoted mother to her children: Linda Elaine Brandon and husband, Sidney, Sammy Dwayne Brumit and wife, Nancy, Timothy Dwight Brumit and wife, Esther, and Renita Suzanne Garner and husband, Steve. She was always a loving, doting Nana and Great-Nana to Charlotte Holzmeister and husband Ed, along with their daughters, Elizabeth and Lindsey; Christie Brumit Gomez and husband, Mark, as well as their children Katelyn, Ashley and Marcus; Mark Brumit and wife, Andrea with their daughter, Amee Grace; Justin Brumit; Aaron Brumit; Heather Brumit; Heidi Brumit Schapansky and husband, Brian; Matthew Brumit and wife, Amanda; and Randell Morgan. Her only brother, Carl L. Nelson, Jr. and wife, Norma were never far from her thoughts as she so appreciated and anticipated their regular calls and visits.

Wanda Brumit was first and foremost a "mom," never missing an opportunity to provide for the needs of her children through all the phases of their lives. Her children treasured the unconditional love given to each of them and always strived to live lives which reflected her love and devotion. Her Christian principles lived faithfully before her family ultimately provided the foundation for their adult lives. Throughout her life, Wanda's most treasured times were being available to her family, making sure their needs were met and providing a listening ear and a caring heart. She was a loyal pastor's wife and provided support to her husband's ministry, mostly recently at Harvest Time Assembly of God in Sherman, Texas. The church they founded in 1990. Choosing contentment regardless of the adversities she faced including her Parkinson's disease and ultimate death.

Wanda was preceded in death by her parents and infant sister, Tiny Sue. She will be greatly missed by her family and all who knew her.

Funeral services will be held at 1:00 p.m. Thursday, September 17, 2009 at Harvest Time Assembly of God in Sherman with Dr. James K. Bridges and Rev. Derwood Dubose officiating. Interment will follow at West Hill Cemetery in Sherman with Jonathan Faggart and Irby McKnight officiating. Family visitation will be held from 6 to 8 p.m. Wednesday, September 16, 2009 at Fisher Funeral Home.

Condolences may be registered online at www.fisherfh.com

Arrangements are under the direction of Fisher Funeral Home, located at 604 West Main in Denison.
Below is the obituary of Mary Gordon, Mary Ann's mother.
Mary Alice Gordon, 87, left this earth to be with the Lord on Oct. 21, 2006.

She was born in Clay County, Arkansas on Oct. 31, 1918, the daughter of Thomas D. & Mada Ellen (Melton) Jenkins. She attended school in her home county and studied music under Lora Dahmas. As a young girl she became pianist for the local Methodist Church.
In 1937, she was asked to travel to Lamar County, Texas to be the musician for a community revival held by Rev. Virgie Temple at the Union Church near Taylortown. She and Sister Virgie were accompanied to this area by Mrs. Kate Archer Eaton. When the group stepped off the train in Paris, they were met by Mrs. Eaton's nephew, Mack M. Gordon. His comment upon seeing Mary for the first time was "She's the girl that I'm going to marry." They were married on Sept. 19, 1937, and built home and family for the next forty-four years until his death on April 8, 1982.
Survivors include four daughters, Mary Ann Johnson & husband Earl of Powderly, Joan Cunningham & husband Joe Larry of Paris, Janice Tyson and husband Connie of Viewpoint and Peggy Cockrum of Paris with whom she had made her home for the past four and one half years, twelve grandchildren, Debbie Hill, Pattie Haley & husband Kenneth, Rocky Johnson, Shannon Johnson & wife Candice, Mark Cunningham & wife Carolyn, Alicia Lamb & husband Chad, Lori Hindman & husband Tay, Shane Cole, Crystal Collins & husband Chad, Randall Tyson & wife Marsha, Cheryl Reed & husband Chris and Jason Tyson; twenty-four great grandchildren and eleven great-great grandchildren; two brothers, David Jenkins & wife Doris of Sumner and Billy Jenkins & wife Kerry of Clardy, three sisters, Ina Williams & husband Arthur of Commerce, Ellen Richardson of Dallas and Yvonne Howard of Forney, a sister-in-law, Maureen Richardson & husband George of Paris along with numerous nieces, nephews and friends.
She was preceded in death by her parents, husband, two sisters, Ann Pearce & Effie Jenkins, a son-in-law, Ronald Cockrum and a great grandson, Stephen Middleton.
Proverbs 31: 28-29 Her children rise up and call her blessed; her husband also, and he praiseth her. Many daughters have done virtuously, but thou excellest them all.
Mack M. Gordon

THE PARIS NEWS, 11 Apr 1982: 'Mack M. Gordon, 605 Pine Bluff, died Thursday, April 8, at St. Joseph's Hospital. Serves were scheduled for 2 p.m. Saturday, April 10, at Bright-Holland Funeral Home Chapel with the Rev. Joe Blackshear officiating and burial in Rockford Cemetery. Mr. Gordon was born Oct. 1, 1914, in Biardstown, a son of William Henry Gordon and Myrtle Mitchell Gordon. He was married to Mary Jenkins on Sep. 19, 1937, in Biardstown. He served in the U.S. Army during World War II. Surviving are his wife, Mary; four daughters, Mrs. Earl (Mary Ann) Johnson of Powderly; Mrs. Larry (Joan) Cunningham) of Paris, Mrs. Ronald (Peggy) Cockrum) of Paris and Mrs. Connie (Janice Tyson) of Paris; one brother, Howard Gordon of Paris; two sisters, Mrs. George Richardson of Paris and Mrs. Dovie Gentry of Paris; 12 grandchildren; and three great-grandchildren. Bearers were J. W. Cockrum, Ray Spencer, Mike Head, Phillip Taylor, R. B. Blackshear and Max Tyson.'

Photo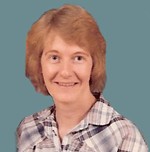 Tava Lee McWhorter Gordon
Mrs. Tava Lee McWhorter Gordo, age 60, a resident of Lockesburg, Arkansas, died Sunday, February 15, 2009 in the Christus St. Michael Health System.
She was born to Allen "Windy" and Lillie Lee Liggin McWhorter at August 25, 1948, at Lockesburg, Arkansas. She was a member of the Calvary Missionary Baptist Church of Lockesburg, was a retired Social Activity Director, as well as a homemaker.
She was preceded in death by her parents, a grandson, P. J. Smith in 2005, and a brother, Louis McWhorter in 1982.
She is survived by her husband, of over 44 years, Phillip C. Gordon, Jr. of Lockesburg, three daughters and sons-in-law, Sissy and Kelly Golden of Hiram, Georgia, Rose and Mike Dean of Lockesburg, and Anna Lee and Willie Wray of Lockesburg, Arkansas; two brothers and sisters-in-law, George and Sarah McWhorter of Kirby, Arkansas, David and Penny McWhorter of Lockesburg; two sisters and brothers-in-law, Phyllis and Dale Green of Lockesburg, and Genetta and Willie Adams of De Queen; six grandchildren, Michael Wayne and his wife, Rhonda Dean, Tiffany Nichole Dean, Devin Golden, Leslie Golden, Alisha and her husband, Cory Stone, and William Wray, five great-grandchildren, Mason, Michael, Matthew, Carter and Weston, and a number of nieces and nephews.
Funeral Services for Mrs. Tava Gordon will be held at 3:00 p.m., Tuesday, February 17, 2009 in the Old Union Missionary Baptist Church, Lockesburg, with Rev. Wesley Blankenship officiating. Burial will follow in the Old Union Cemetery, under the direction of Chandler Funeral Home, De Queen.
Betty S. Kennemer Hall
Betty S. Kennemer Hall, 68 of Paris went home to be with the Lord Monday, May 19, 2008, at Paris Regional Medical Center.
Funeral services have been set for 2 p.m. Saturday, May 24, at Pathway International Church of God with the Rev. Mark Ainsworth, the Rev. Ray Evers and the Rev. Leon Boyd officiating. Interment follows in Evergreen Cemetery.
The family receives friends from 7 to 8 p.m. Friday at Pathway International Church of God under the direction of Fry-Gibbs Funeral Home.
She was born Aug. 5,1939, in Slabtown, to Neal and Minnie Lee Wells Kennemer. She married Prentice Hall on July 14, 1957, in Blossom. She was an active member of Pathway International Church of God where she taught Sunday school. She taught flannel-graph for over 30 years with the last eight years of her ministry in the Houston, Paris, and Bonham areas.
She was preceded in death by her parents, Neal and Minnie Lee Kennemer; sister, Virginia Spears; and brother, Roland Kennemer.
She is survived by her husband, Prentice Hall; children, Dewayne Hall, and wife, K'Lynn, of Broken Arrow, Okla., Carol Mohrmann, and husband, Dave, of Bedford; granddaughter, Kasie Cody; sister, Mary Lou Percella, of Houston; and brothers, Hoyte Kennemer and Maurice Kennemer.
Serving as pallbearers are Ronal Kennemer, DonaI Kennemer, Kenny Kennedy, Bro. Sam Evers, Mike Winters, Jimmy Tilger, Larry May and Levi Mallett.
Honorary pallbearers will be the Delmar High School class of 1957.
If desired, in lieu of flowers the family requests the memorials be made in the deceased's honor to Pathway International Church of God Youth Department at 3805 S.E. Loop 286 in Paris.
Online condolences will be sent to the Hall family at www.fry-gibbs.com.
Mary Ann (Flowers) Minton
Mary Ann Minton Nov. 25, 1932 - July 13, 2005 "Mamma" Beloved mother of Cathy Schmidt of Brentwood, Vicky Parrish of Antioch, Ron Minton of Concord, Andi Dye of Concord, and Rob Minton of Brentwood. Devoted grandmother of 13 grandchildren and nine great-grandchildren. Preceded in death by husband, Robert Minton; grandson, Derek Parrish; and great-grandson, Connor Loercher. Mary touched many lives by her gentle spirit and incredible love of family. A native of Texas, Mary raised her family in California. She retired from the County Assessor's Office after 20+ years. Mary was an avid computer enthusiast, enjoyed the outdoors, family gatherings, spending time with her pets, and following the S.F. Giants. Visitation on Sunday, July 17, 2005, from 1-5pm with Funeral Services on Monday, July 18, 2005, at 11am, both at Ouimet Bros. Concord Funeral Chapel, 4125 Clayton Rd., Concord. Interment to follow at Memory Gardens Cemetery, Concord. Ouimet Bros. Chapel
Walter Hugh Johnson
Walter Hugh Johnson, 74, beloved husband, father, grandfather and great grandfather, passed away October 11, 2006.

Visitation will be held at New Hope Funeral Home in Sunnyvale, Texas from 6 p.m. to 8 p.m., Thursday, October 12, 2006. Funeral service will be 11 a.m. Friday, October 13, 2006, at New Hope Funeral Home in Sunnyvale, Texas. The burial will follow in Pecan Gap Cemetery in Pecan Gap, Texas.

Born to Harvena Lee and Clayton Bowen Johnson on January 21, 1932, in Klondike, Texas. Preceded in death by parents, Harvena Lee and Clayton Bowen Johnson, son, Douglas Lynn Johnson, and granddaughter, Shawna Lee Ann Johnson. He is survived by wife, Joyce Mae Johnson of Dallas, Texas, sisters: Lola Nell Coker of Powderly, Texas and Susie Catherine Gill and husband C.L. of De Sota, Texas; children: Brenda Lee Gerold and husband Neil of Mesquite, Texas, Clayton Walter Johnson and wife Lisa of Mesquite, Texas, Donna Joyce Abraham and husband, Jack of Euless, Texas, daughter-in-law Brenda Kay Johnson of Mesquite, Texas and numerous nieces, nephews and cousins.

He had 8 grandchildren: Brian Donald Abraham and wife Natasha of Justin, Texas, Shannon Leigh Abraham of Hurst, Texas, Lindsey Dyan Feliciano and husband Cano of Keller, Texas, Craig John Gerold and wife Kendra of Forney, Texas, Kevin John Gerold of Mesquite, Texas, Douglas Lynn Johnson II and wife Stacy of Dallas, Texas, Clayton Walter Johnson of Mesquite, Texas, Brian Clayton Johnson of Mesquite, Texas and four great-grandchildren: Taylor Paige Abraham of Justin, Texas, Preston Nicholas Gerold of Forney, Texas, Kaylie Lee Ann Johnson and Destiny Ray Lynn Johnson of Dallas, Texas.

Many were touched by his compassion and unique sense of humor. He often amused family and friends with his freight train whistle. He enjoyed playing many musical instruments, especially the guitar, singing, dancing, fishing and most of all spending time with family. He proudly served in the US Army. He was a deacon and member of Ridgecrest Baptist Church. In his career as a welder, he had worked for Ford Motor Company, Murray Gin Company and Holman Boiler Works, retiring from Holman Boiler Works with 20 years of service in 1993.

His family would like to thank the caregivers and friends who made the last few weeks of life dignified and comfortable.

In lieu of flowers, donations can be made in his name to the American Heart Association.


Charles Wessley 'Wes' Gordon
Charles Wesley 22 Jul 1904 29 Jul 1977 Evergreen 47-31-04 Married Cora I. Dunlap. His mother was named Myrtle.
Myrtle had Charles Wesley 'Wes' by a previous husband. Then she married Henry Gordon. Henry had Evie, Hollis, Mae, and Johnny by his first wife, Mollie Lee Gordon. Henry and Myrtle had seven more children: Dovie, Mack, Dennis, Howard, Maureen, Ellen Irene, and Ollie. Henry raised Wes as though he was his own son.
Cora Gordon
THE PARIS NEWS, Tuesday, March 7, 2000, page 10A: 'Cora I. Gordon, 91, of Paris died Tuesday, March 7, 2000, at Heritage Care Center. Services will be at 2 p.m. Thursday, March 9, at Bright-Holland Funeral Home with burial in Evergreen Cemetery. Visitation will be from 7-8 p.m. Wednesday at the funeral home. Mrs. Gordon was born Aug. 8, 1908, in the Rockford community of Lamar County to Robert and Narley Lynn Dunlap. She married Charles W. Gordon Sr. Aug. 3, 1929, in Hugo, Okla. He died July 29, 1977. Surviving are a son, Charles W. Gordon Jr. and wife Frances of Fort Worth; two daughters, Jimmie Pitcock of Hopewell and Margaret Pierce and husband Charles of Maud, Okla.; a son-in-law, Roger Wright of Montgomery, Ala.; 11 grandchildren, Monty Gordon, Mike Moreland, Doug Moreland, David Wright, Cleve Pierce, Donna Wilson, Kathy Presley, Linda Johnston, Pam Knight, Ronda Wright and Deborah Carroll; 16 great-grandchildren; four great-great-grandchildren. She was preceded in death by a daughter, Reda Wright; a great-grandson, Aaron Wilson; five brothers, Joe Dunlap, Will Dunlap, Dewey Dunlap, Thatcher Dunlap, and Jack Dunlap; and two sisters, Emma Simmons and Tula Cross. Pallbearers will be Monty Gordon, Mike Moreland, Doug Moreland, David Wright, Cleve Pierce, and Dan Presley.' *Tombstone is inscribed, 'Cora Gordon.'

Charles Wesley Gordon
Charles Wesley Gordon, 75, of Paris passed away Friday, March 31, 2006, at Dubuis Hospital.

Mr. Gordon, the son of Charles Wesley 'Wes' & Cora (Dunlap) Gordon, was born Sept. 23, 1930, in Biardstown. He graduated from Delmar High School. He married Mary Frances Hamilton on Sept. 17, 1949, building 56 years of family and memories. He & Mary owned and operated Custom Sheet Metal in El Paso for over twenty-five years at which time they sold the business. Mr. Gordon continued to work for the company eight years before retiring.

He was a member of the Masonic Lodge & Scottish Rite. Survivors include his wife, Mary Frances, one son, Monty Gordon & wife Darla of Burleson, two daughters, Donna Wilson & husband Clarence of El Dorado Springs, MO, and Linda Johnston & husband Phil of Daingerfield, seven grandchildren, two great grandchildren along with two sisters, Jimmie Pitcock of Reno and Margaret Pierce of Maud, OK. A sister, Rita Wright, preceded him in death.