Julia Marie Johnson and Tracy Joe Lamm were married September 8, 2007, at the Clarksville Country Club in Clarksville, Texas.
Julia 'Julie' is Rocky's daughter, our granddaughter.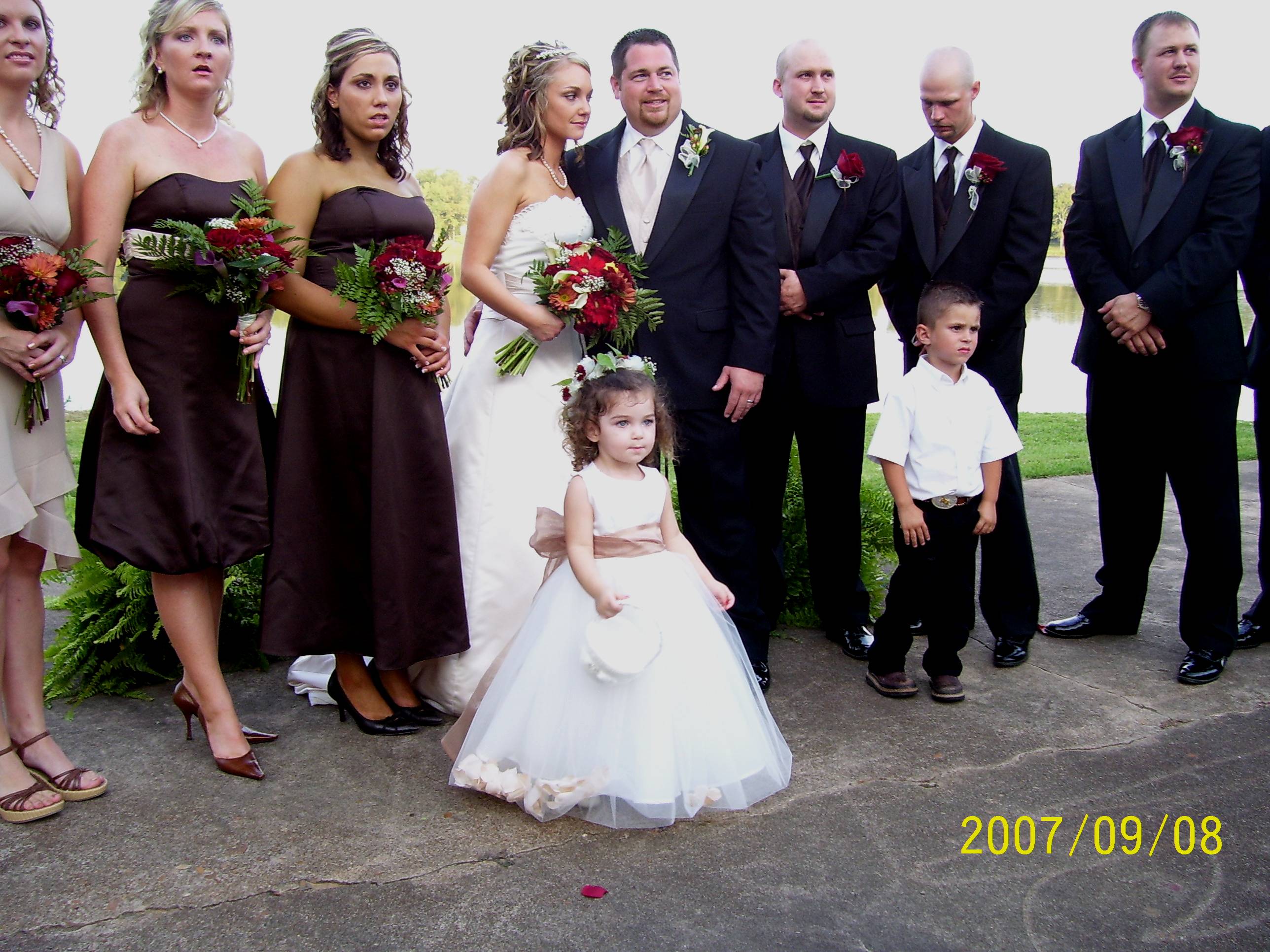 The Wedding Party.
The little girl in front is Braylin, Julie's daughter (Rocky's granddaughter,
our great granddaughter.)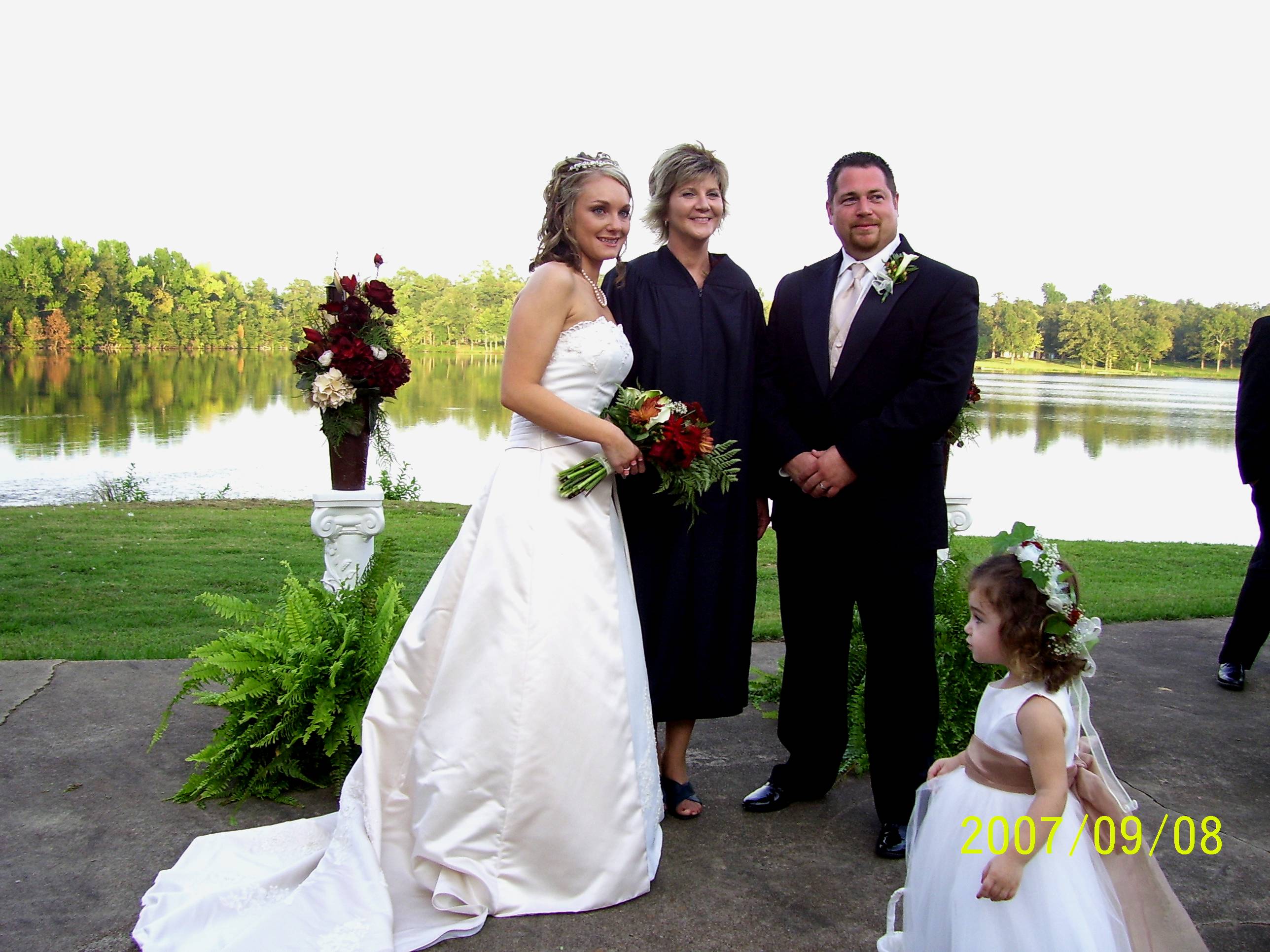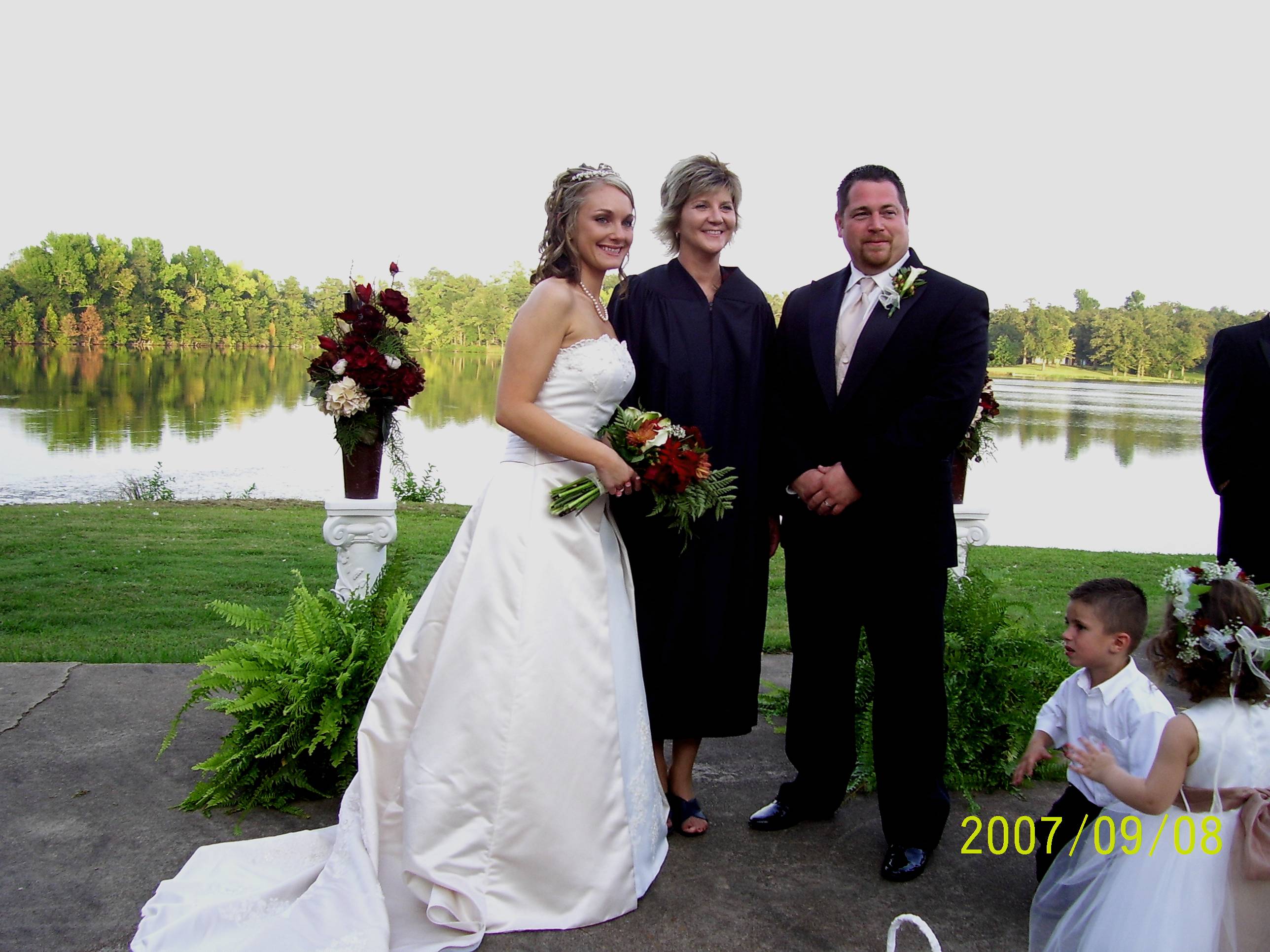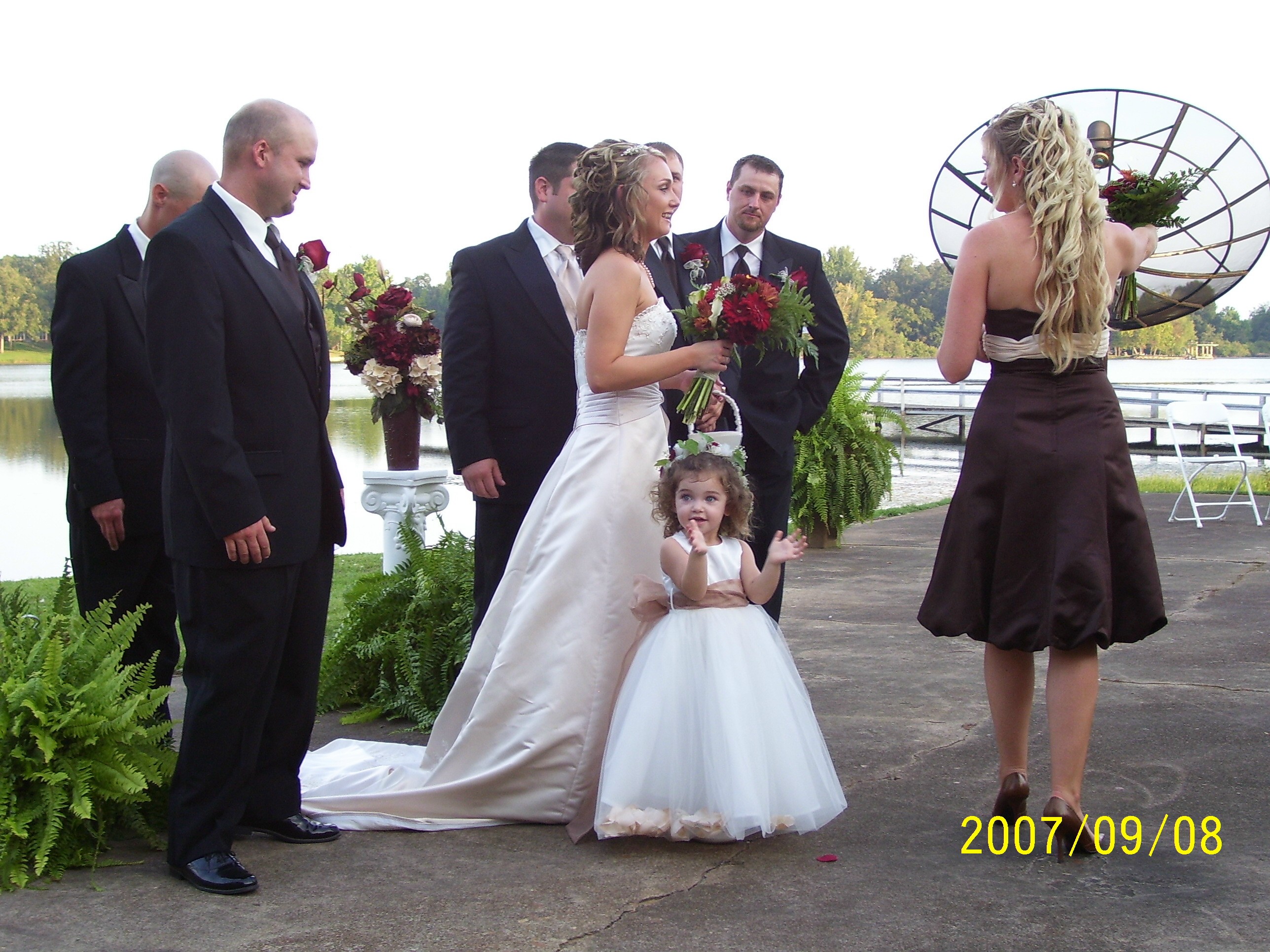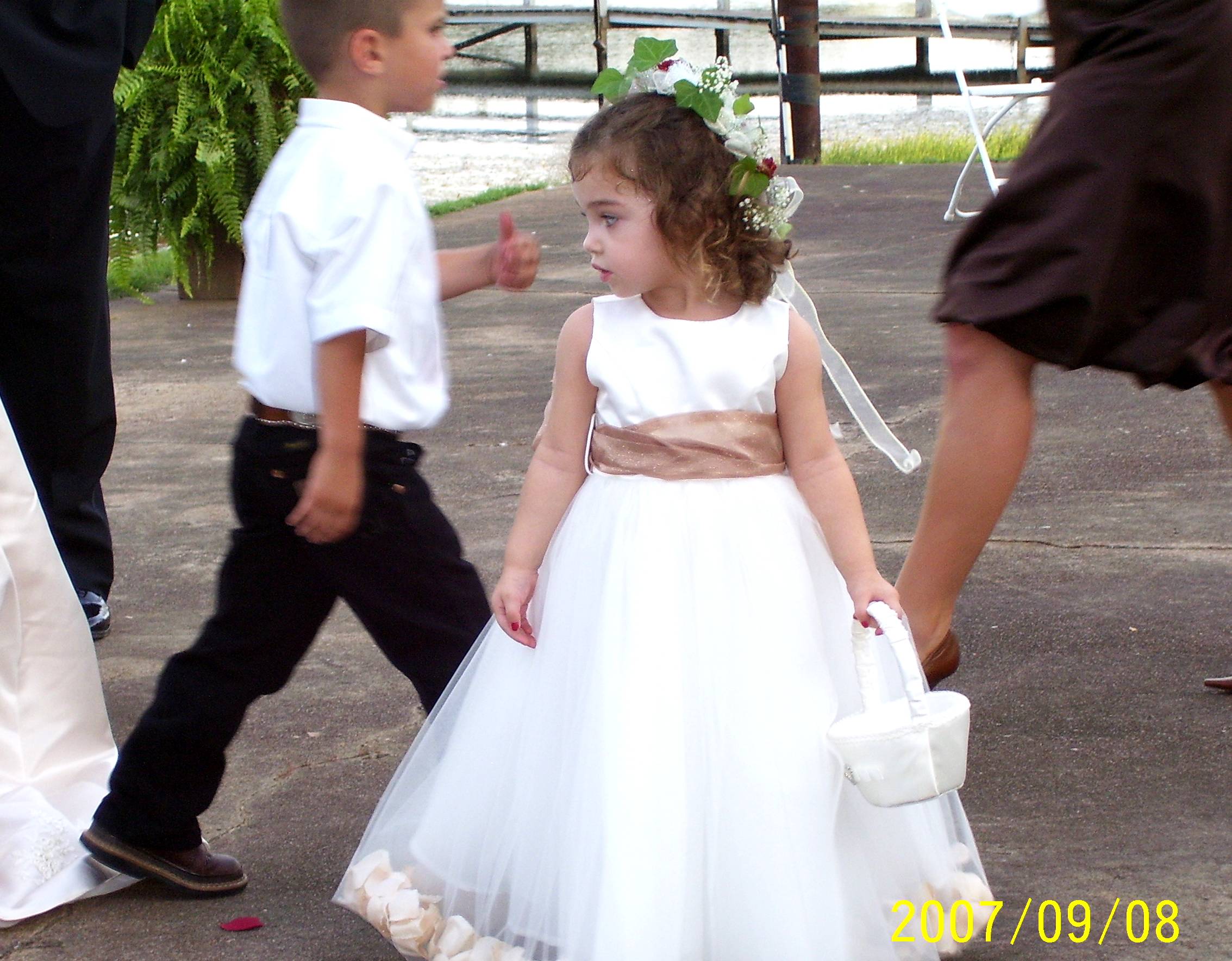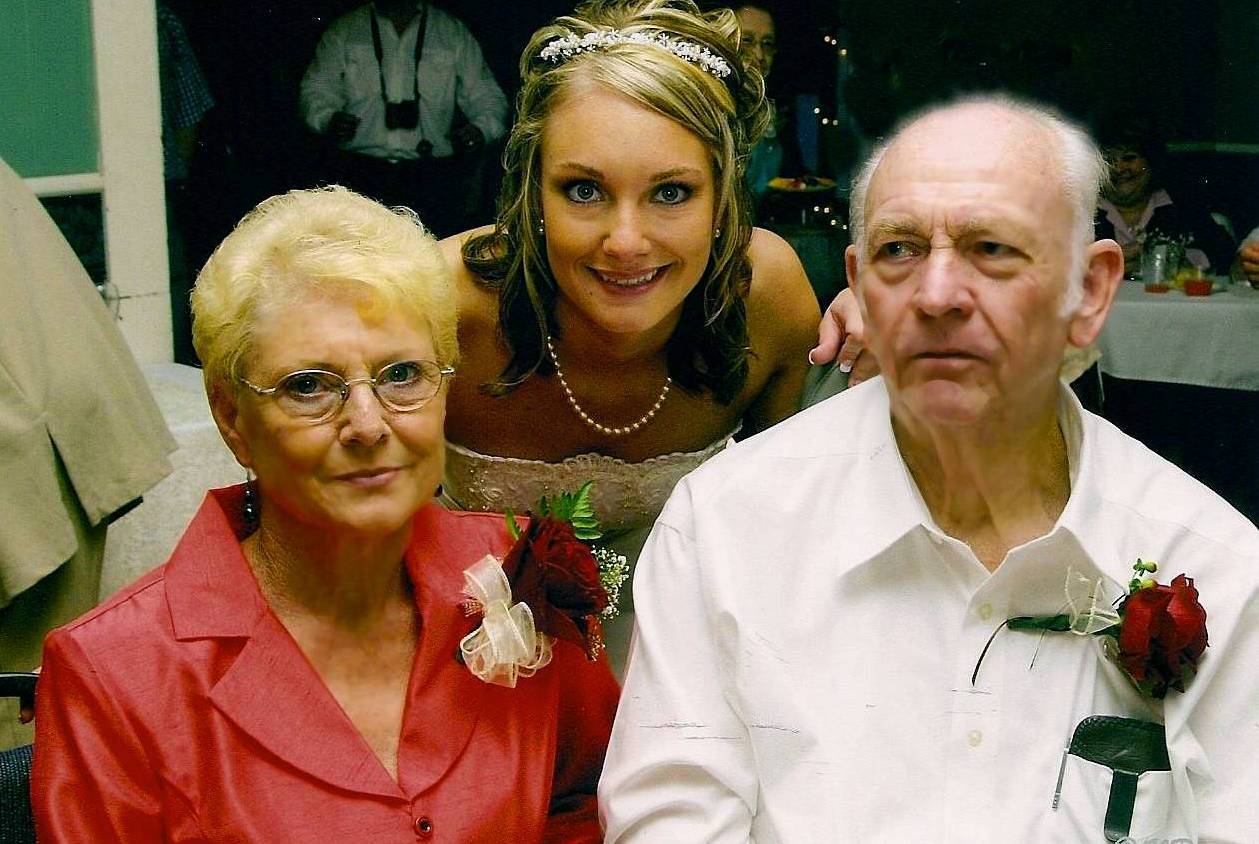 Julie, our granddaughter, in back. Seated is Mary Ann & Earl Johnson [us].